Who is Behind the RSVP Pro Plugin?
In 2010 my wife and I were getting married, and like so many others we decided to create a WordPress wedding site. At that time there were no plugins out there that would allow us to collect RSVPs for our invites the way we wanted to. So… I created a plugin for it. This plugin became the RSVP plugin (one of my strengths is creative naming) which has been used by thousands of people to handle RSVPs for all sorts of events.
My goal when I create software is to make it as useful as I possibly can. Since 2010 I have maintained the free version of the RSVP plugin. Back in November of 2014, I released a premium version of the RSVP plugin. Initially, the only difference was that it could have multiple events but has since grown into having many more features.
When you use either the free or the premium version of my plugins you can expect high-quality support and a person who is there to help you. I know, I know… every company says they have quality support or "world-class support" or whatever the cliche term is. I have purchased quite a few plugins, and I know what it is like to buy a plugin and not get what you expect or try to get support, and it isn't helpful or worse non-existent. I don't want any of my customers ever to have that experience. Delivering high-quality support is one reason my plugins are more expensive because I would rather sell to a few and provide a high-quality experience then sell to more and not be able to help them.
The Person Behind the Plugin
Since 2001 I have been developing software professionally. Whenever I am building software, I aim to make people's lives easier and solve a problem they are currently having.
While not building software, I hang out with my three kids and wife here in western Washington state.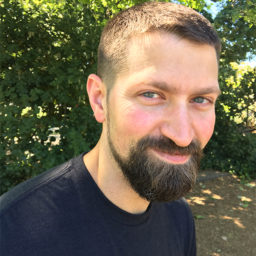 Have other questions for me? Or if you want to chat about family, beer, or coffee feel free to drop me an email at mikede@mde-dev.com.