From one to hundreds of events the RSVP Pro can handle it with ease. Each event can be highly customized to fit the differences for each party, wedding, corporate event or whatever event you are having.
Special diets? Meal selection? Shirt size? The RSVP Pro
custom question
feature gives you the flexibility to ask whatever for your event.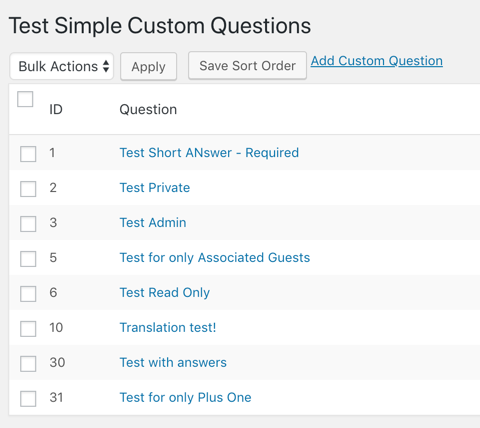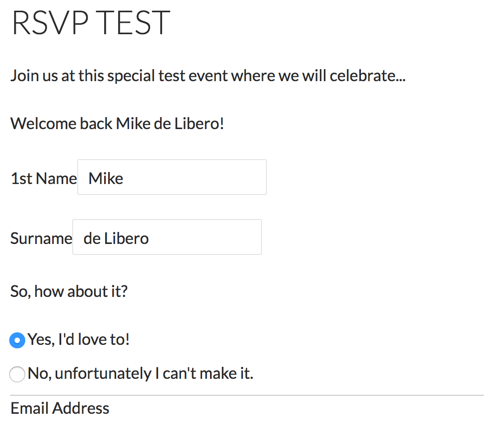 Hundreds of options to make the RSVP Pro plugin work for your event(s)
Change all text (buttons, text box titles, etc.)
Open or closed guest lists
RSVP Pro is powerful enough to handle invitee information for hundreds of events AND sub-events, allowing you to customize the RSVP process for a wide variety of scenarios.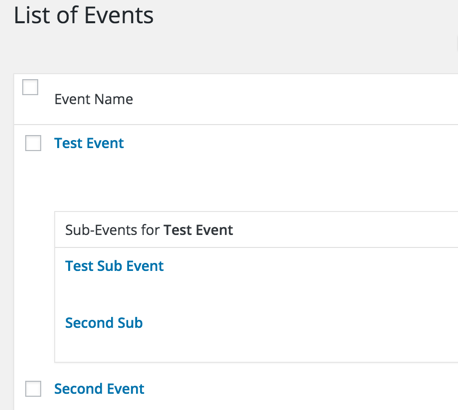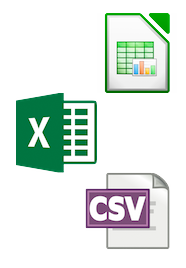 We believe your data is your data. We make it easy for you to export and
import attendee
and event information. Making it easier for you to move from development to production or to keep a backup.
Stay Connected With Attendees
The RSVP Pro plugin makes it easy for you to keep in contact with your guests. There are multiple ways that you can communicate with them. You will have the ability to
create reminders and automated emails
to your guests. Or if things change with your event, you can send a
one-time email
to some or all of them.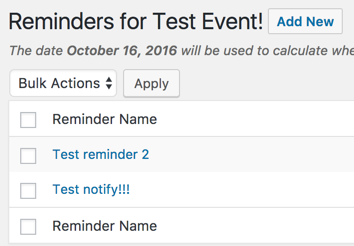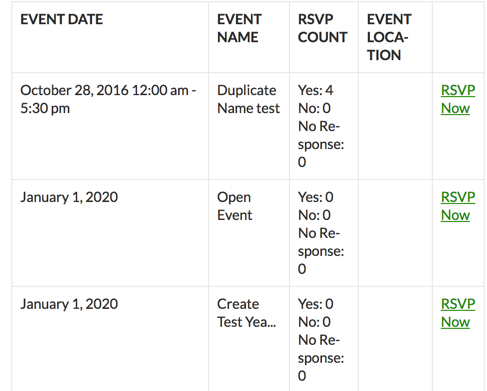 With the RSVP Pro plugin, you can display an event's attendee list on a page on your site. There is also the ability to show all upcoming events so people can easily RSVP.
Additionally there is the ability to manage attendees from the front-end using the Front-End Attendee Management plugin. 
If you have an event, such as a monthly meet-up, that repeats
this functionality
allows you to get RSVPs each time without having to set up separate entries for each.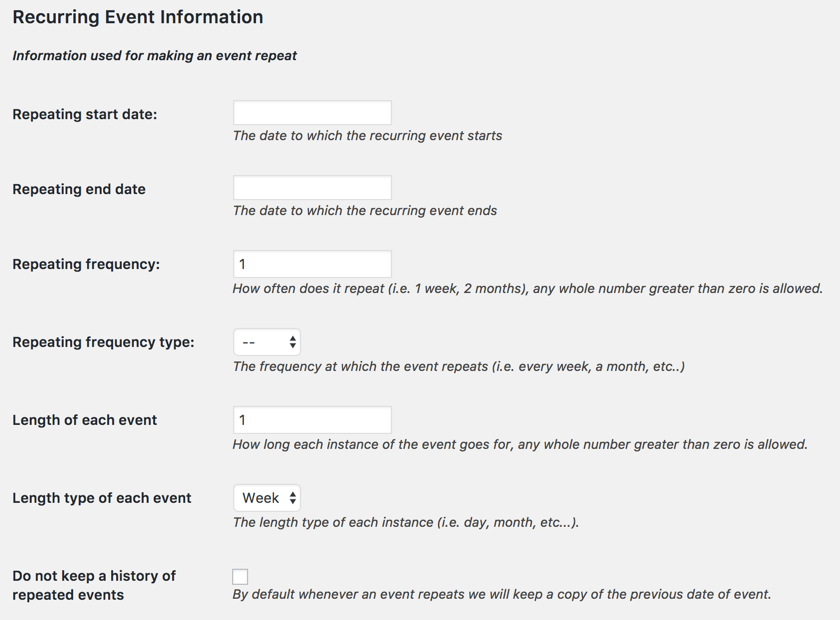 Let's make your event a success. Planning and coordinating an event is enough work. With the RSVP Pro plugin you can get an accurate count of who will be at your event and allow you to communicate with your attendees more easily.